It's been 49 years since the Supreme Court ruling on Roe v. Wade legalized abortion in the United States.
Now, with a proposed bill in Tallahassee banning certain abortions, The Tampa Bay Abortion Fund group is making sure that it doesn't happen by spreading the word around Grand Central on Saturday.
Kris Lawler, a board member with the organization, told Bay News 9's Katya Guillaume, "Knowledge is power. People deserve to know what their options are and people deserve to know what resources are out there and available to them."
Lawler is making sure people around town know that. The organization joined forces with the Tampa Bay Access Force to spread the word about where women can turn to for help.
"Our goal is to make sure that everybody has that access," Lawler said.
She's not the only one.
In Washington D.C, abortion advocates protested at the Supreme Court building as some states, including Florida, are looking to limit abortions.
"Roe is the floor, not the ceiling, so we are aiming for higher than that. We want to make sure that abortion is accessible," said Lawler.
Florida Republicans are pushing to ban abortion after 15 weeks, a law that cleared the First House Committee in Tallahassee.
Lawler said there's absolutely no reason for these bans.
"That doesn't take into consideration each person's circumstances," she said. "We don't judge when people call us at Tampa Bay Abortion Fund, we don't ask why when people are asking for an abortion. We know that they've made the decision, and that's something that they want to do, and they need to do, and we want to empower them through that decision."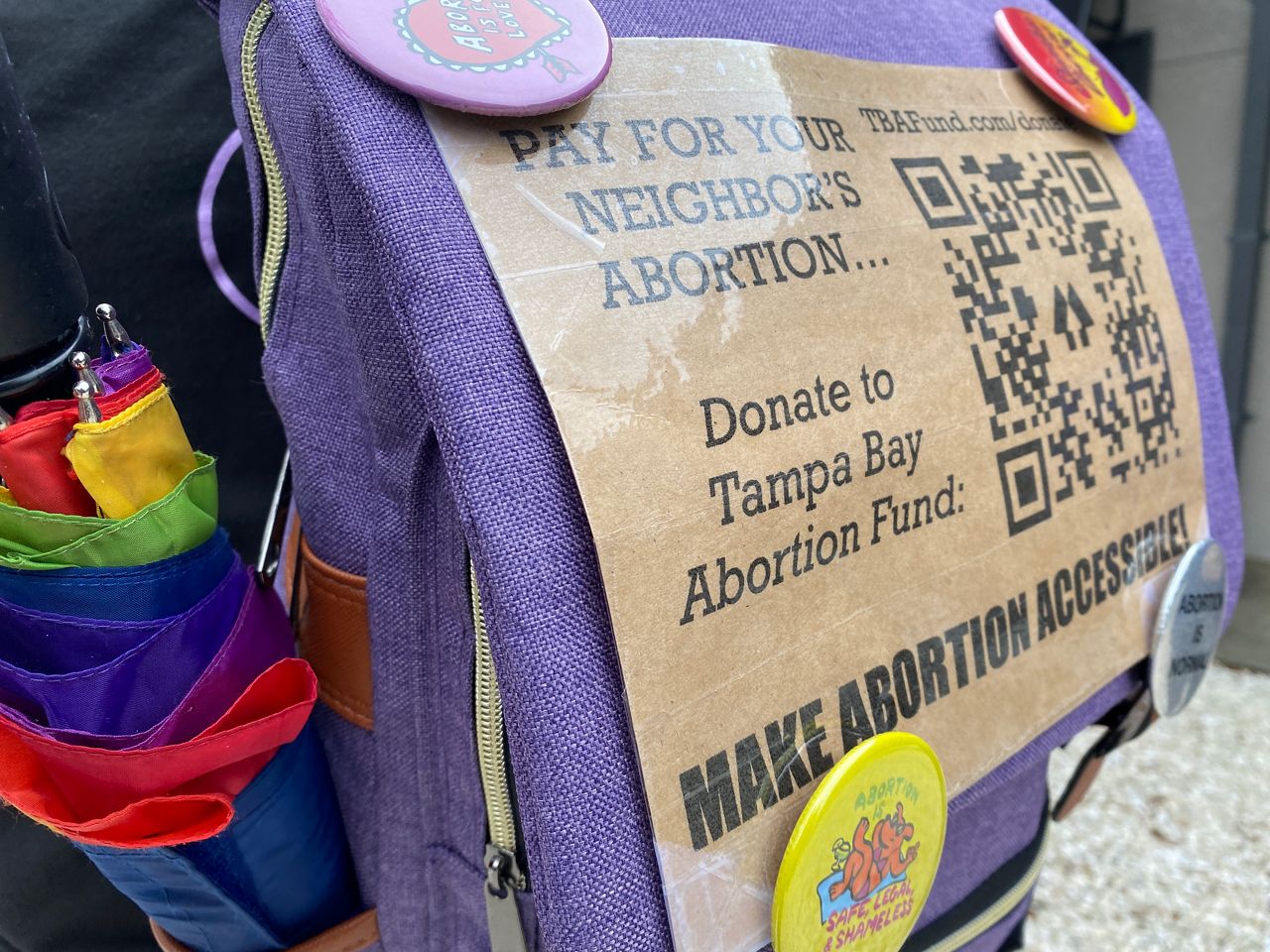 The organization plans to continue distributing information on where women can turn to for assistance in the Bay Area.
According to the state's agency for health care administration, about 75,000 abortions were performed in Florida in 2020.