By all measures, the COVID-19 pandemic in the U.S. has only increased the number of Americans impacted by substance use disorder when it comes to the use of opioids.
There were more than 81,000 drug overdose deaths in the U.S. in the 12 months ending in May 2020, the highest number of overdose deaths ever recorded in a 12-month period, the CDC reported last December. The primary driver cited was fentanyl.
---
What You Need To Know
A new program to combat opioid addiction and death launches Friday


The Tampa Bay area has a higher rate of overdoses than the rest of the country


Lawmakers are working to keep fentanyl classified as a Schedule 1 drug


---
The problem is particularly acute in the Tampa Bay area. The opioid overdose rate of 23.3 per 100,000 population is nearly 10% higher than the state of Florida — and more than 50% higher than the country, according to research from the Tampa Bay Partnership.
In an attempt to combat this ongoing public health crisis, the Partnership, with funding support from the Florida Blue Foundation, has formed Project Opioid Tampa Bay to organize business, philanthropic and faith leaders in the area to reduce opioid deaths in the community.
"Opioid overdoses are one of the only overdoses that need not be fatal," says former Pinellas County state Rep. Jennifer Webb, the project director for Project Opioid Tampa Bay. "You can take naloxone, and it can quickly reverse your overdose and you live. Yet, the Tampa Bay area fares far worse than most of the rest of the state, and our state fared not so great in comparison to the rest of the nation."
Webb says there are effective science-based solutions like improved medications to help someone addicted to opioids, but they aren't being implemented or advertised effectively into the community.
"What we aim to do is bring those decision makers around the table," she says. "[To] make sure that they're educating themselves, advocating for these solutions to get rolled out."
Stan Liberatore is the President, CEO and Founder of Vsummits, a virtual event management service platform. He's donating his services to Project Opioid Tampa Bay because he says if the program can help one family being affected by the opioid crisis, it's worth it.
Liberatore speaks from experience.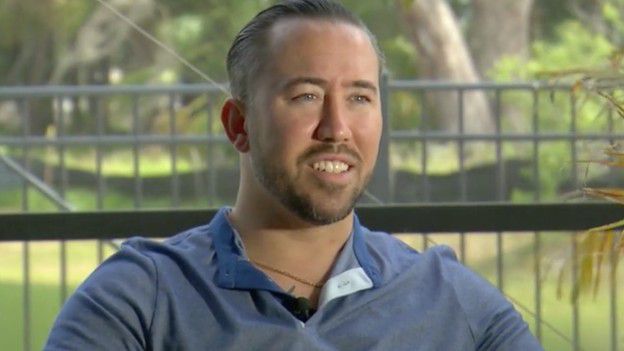 He says his family was "destroyed" when his ex-wife became addicted to OxyContin and other forms of opioids, resulting in him becoming a single father of two.
"This is something that's kind of personal that I don't really like to talk about because it always brings back some traumatizing memories, but I do understand the cause. And I think more people need to stand up and get in front of this epidemic," he says.
This week Sarasota-area U.S. Rep. Vern Buchanan introduced legislation that would make permanent the currently temporary classification of fentanyl-related substances as Schedule 1 drugs. President Biden recently signed legislation extending the classification that was originally scheduled to end earlier this month to October 2022. Buchanan's bill would make that temporary classification permanent.
Florida Attorney General Ashley Moody followed up on Tuesday by sending a letter to every member of Congress, urging them to back the legislation.
Project Opioid formally launches Friday at 9 a.m.
Pat Geraghty, president and CEO of GuideWell Mutual Holding Company (which includes Florida Blue), will be in attendance. However, the governor's office now says Ron DeSantis will not be in attendance.
You can sign up to watch the launch by going here.