The cactus is more than just a plant for USF College of Engineering professor Norma Alcantar.
---
What You Need To Know
USF professor Norma Alcantar holds 12 patents for uses of cactus mucilage


Dr. Alcantar says she learned from her grandmother in Mexico


She's been inducted into Florida's Inventors Hall of Fame


---
"To me, it's very close to my heart because it was knowledge that could have been lost forever," she said.
Dr. Alcantar has 12 patents for cactus mucilage, the gummy stuff inside the plant, used for everything from water purification to using it in the fight against Parkinson's disease.
She credits her innovations to one very special person — her grandmother, Balbina Zamora.
Dr. Alcantar learned the ancient practice of purifying water using cactus mucilage from Zamora when she was in high school in Mexico.
It's a practice her grandmother's family used often.
"In her case, especially when they have rain the day before, the river and the pond where they got the water from was especially dirty, and they had to do that treatment," Alcantar said.
Now, her grandmother's knowledge has led Alcantar to be inducted into the Florida Inventors Hall of Fame.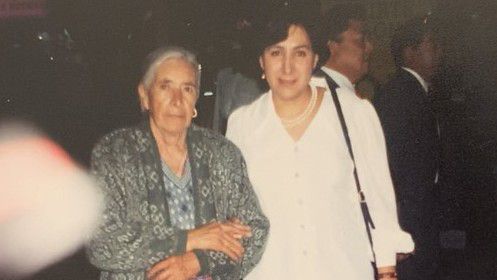 "She didn't learn how to read or write when she was little because there was no really schools. We're talking about 1920's rural Mexico," she said.
Now, her grandmother's legacy is changing lives thanks to Alcantar's innovating spirit.
"I would think that she'd be very proud and just knowing that her idea that she taught me one day came to lead 12 new discoveries. I think that would impress her," she said.
Dr. Alcantar is the first woman faculty member and first woman of color at USF to start as an assistant professor and rise to full professor in the College of Engineering.