CITRUS COUNTY, Fla. — The Citrus County Manatee Festival attracts visitors from all across the country. It's arguably the biggest event in the county each year. It's the perfect opportunity for small businesses to display their craft.
Every day since November, Chad Young, his wife Martha and their son prepare to offer Citrus County residents something they may have never had before.
"Any type of snowcone you can have," Chad said. "Sour belts on top, whipped cream."
It's not just your average snowcone. Chad and his family are from New Orleans, and they'll tell you that's the capital of snowcones.
"Nowhere in Citrus County had that," he said. "That was a delicacy where were from, they take it to a whole other level."
Now they've brought that delicacy to Tampa Bay.
The ice is melted to perfection, then topped with the flavor of your choosing.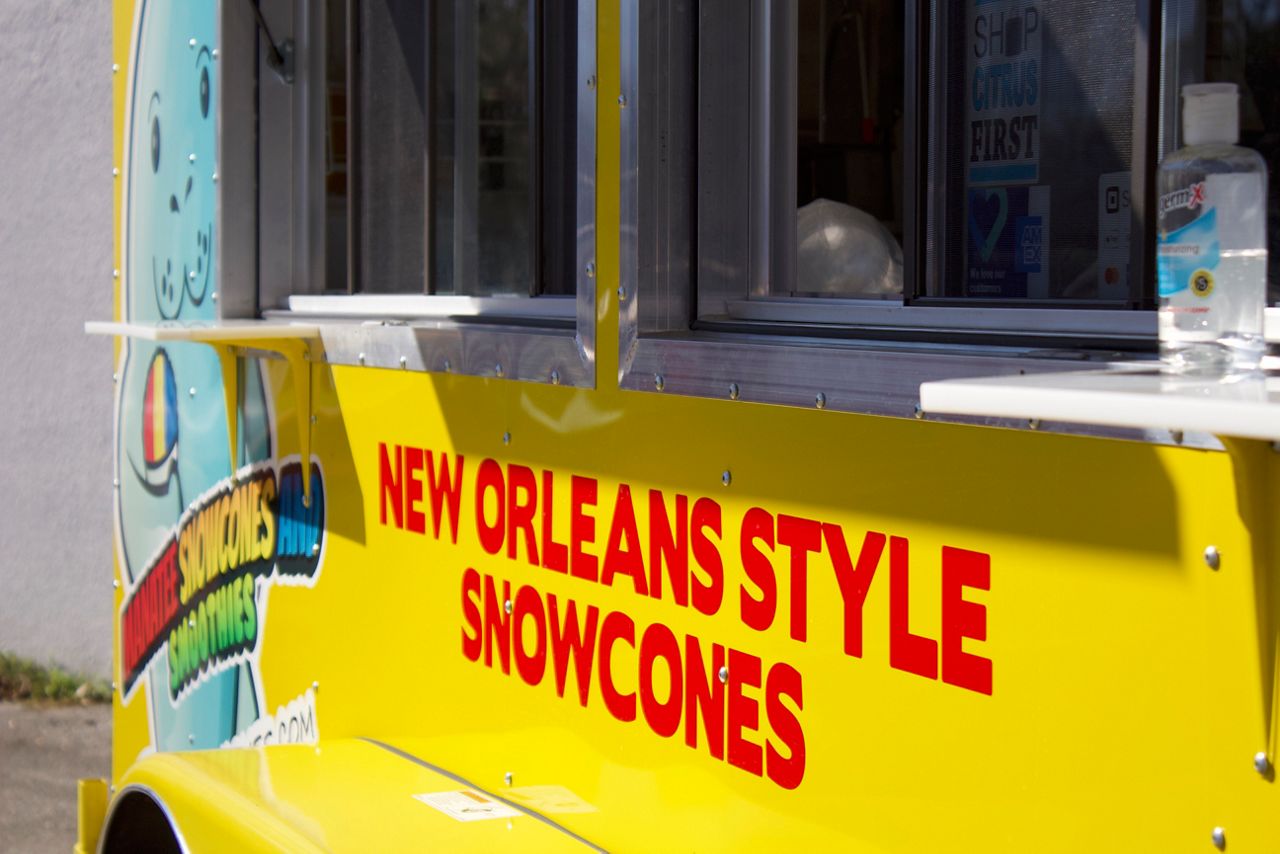 "I like to see the kids smile," Chad said. "I like when they taste that snowcone and go like…"
The young family started this business less than six months ago.
They're hoping this year's Manatee Festival will help visitors and residents experience this sweet treat.
"We get our name out there," Martha said. "And we can continue to grow and service more people!"
The Manatee festival was cut short on Sunday due to coastal flooding.