SANIBEL ISLAND — Tuesday marks six months since Hurricane Ian plowed into southwest Florida with devastating storm surge and 155 mile per hour winds.
---
What You Need To Know
Sanibel Island was one of the many areas damaged by Hurricane Ian


About 35 business have reopened


Spectrum Bay News 9's Holly Gregory visited the historic Island Inn


Cottages that had stood for a century were taken out by the storm, but the hotel is bouncing back
---
Sanibel Island was leveled, turning the once thriving eco-tourism destination into gutted hotels, empty lots and piles of debris.
But half a year later, there are signs that Sanibel is slowly coming back to life. Roughly 35 businesses are back open on Sanibel and Captiva.
Beaches are open and that is bringing back a trickle of tourists. Owners of shops and restaurants are opening back up and trying to hang on until more people come back.
Spectrum Bay News 9's Holly Gregory spoke with Sanibel City Council member Holly Smith about how far Sanibel has come since the hurricane and how far it still has to go.
"I look at our community because really, you know, you've got the buildings, you've got the infrastructure," Smith said. "But really, it's about who our community is and their drive to bring Sanibel back as quickly as we can, the best we can and make it a Sanibel, you know, that we're all going to prosper and again and it's still paradise.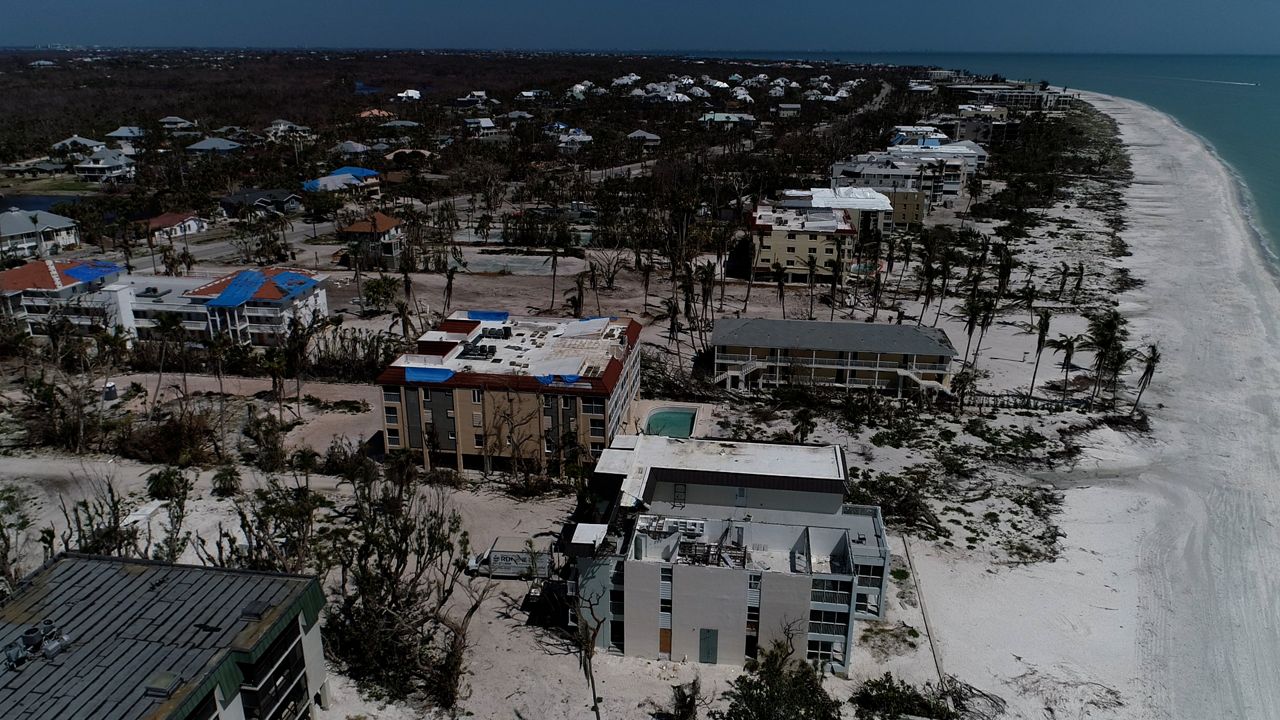 Hurricane Ian destroyed homes, displaced residents, downed powerlines and closed businesses.
"We've got a long way to go, but we're determined to get there."
One of the biggest challenges right now is getting hotels and resorts back open.
Before Hurricane Ian, there were about 3,000 lodging units available on Sanibel and Captiva. Six months later, there are less than 200.
The very first resort to open back up also happens to be the oldest resort on Sanibel Island and where Gregory visited last week.
"If 214 shows up to check in, will you radio me?"
That's Chris Davison, who is beginning to welcome visitors back to the Island Inn.
"I'm a shareholder and GMM of the Island Inn and in these times, I'm the maintenance guy and the janitor and whoever you want me to be," he said. "It's all hands on deck."
After Ian, the inn was a tangle of debris, its historic cottages broken in half and washed away.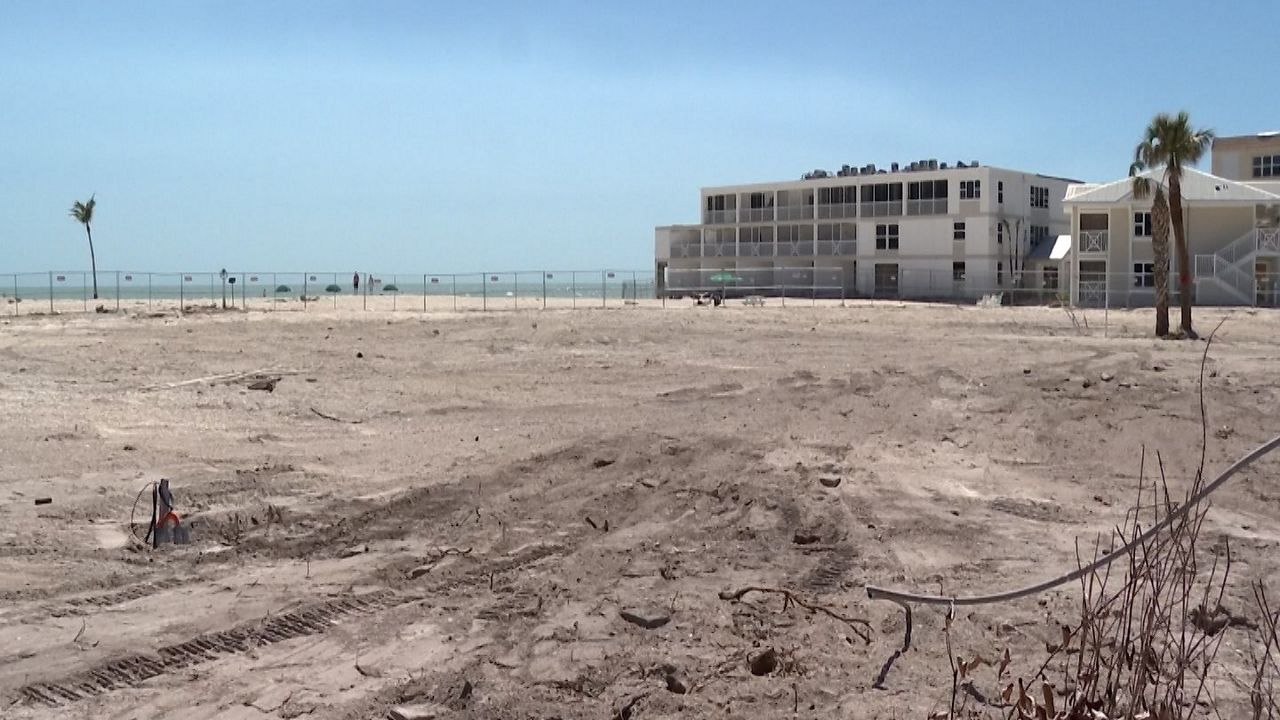 The Island Inn's cottages survived several close calls — it took Hurricane Ian to take them out.
The hotel has been there since 1895, and some of the cottages damaged were more than 100 years old. It took Hurricane Ian to take them out. Only the newest buildings survived the 12 foot storm surge.
The Inn has 20 rooms open to visitors.
"It's still paradise, you know," Davison said. "You can get real comfortable in here and almost forget anything happened."
The Inn is a tradition for families who have been visiting for generations, a special place with a rich history. Davison is determined to make sure it survives Hurricane Ian.
''Generations of folks have been coming, so it's always provided a respite from whatever is going on in people's lives, and being around since 1895, that's Great Depressions and world wars. It's kind of neat that we get to play this same role in this event."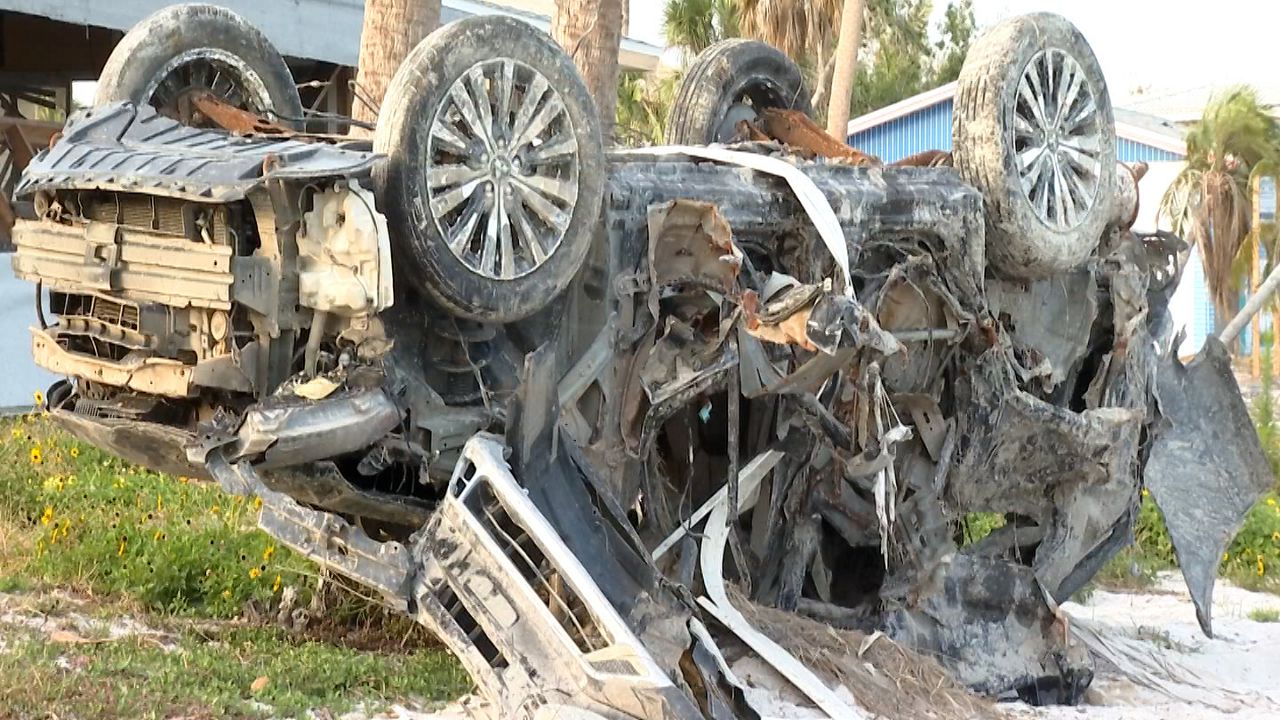 The turned over vehicles and left many residents without a place to stay.
Sanibel is known as the shell capital of the world and is a conservation island. Development is prohibited on 70 percent of Sanibel. The natural beauty is what brings visitors back each year.
"But it is sad driving through," said guest Nicole Lee. "We got married here three years ago. It looks totally different here. There were cottages."
Davison says he won't let Ian defeat the Island Inn.
"I made a commitment to this place. It's been around for so long, I don't think I can let that happen under my watch," he said.
"Some moments you feel like there's no light at the end of the tunnel, but you just gotta persevere and you realize the next day, you'll have something wonderful happen and you feel like you're getting ahead of things."
Immediately after Hurricane Ian, the Island Inn was used as a base for first responders and recovery crews.
It also provided shelter to people who lost their homes on the island.