The first hurricane season forecasts are out for 2023, and most outlooks predict near normal or slightly below normal activity in the tropics this year.
But what does that mean for you?
Seasonal outlooks are a guide to what may be to come and a lot of scientific research goes into them. However, it is important to remember that the outlooks do not forecast landfalls.
That means, in part, that a below-average season overall can produce above-average impacts for you. The perfect example of 'it only takes' one' is the infamous hurricane season of 1992.
It was a season that did not see any named storms until August. That first storm was Andrew.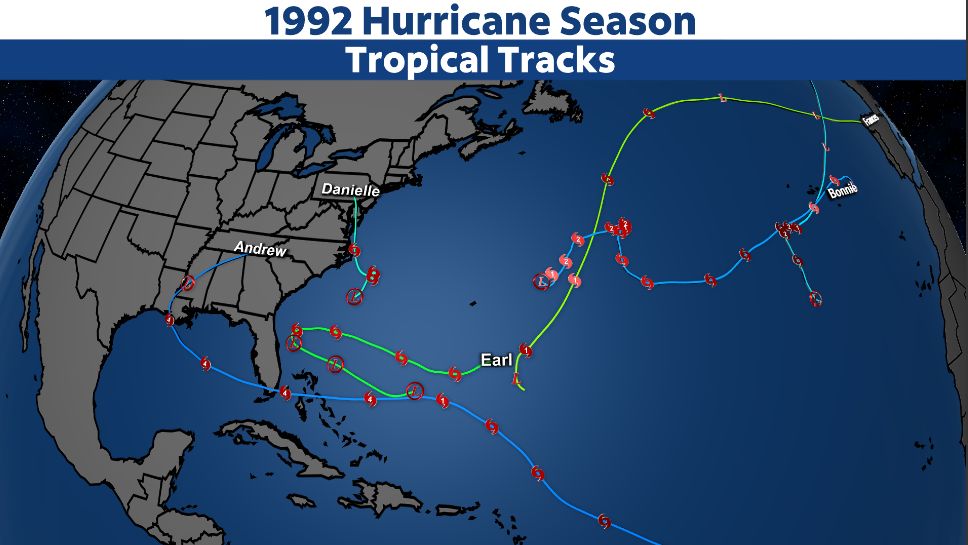 Regardless of whether you live in Florida, you probably know about Hurricane Andrew, which made landfall near Miami as a Category 5.
Hurricane Andrew led to $25 billion in damage and 26 direct fatalities in the United States.
It was the costliest natural disaster to affect the U.S. until Hurricane Katrina in 2005. Andrew also struck during what was considered an "inactive" year.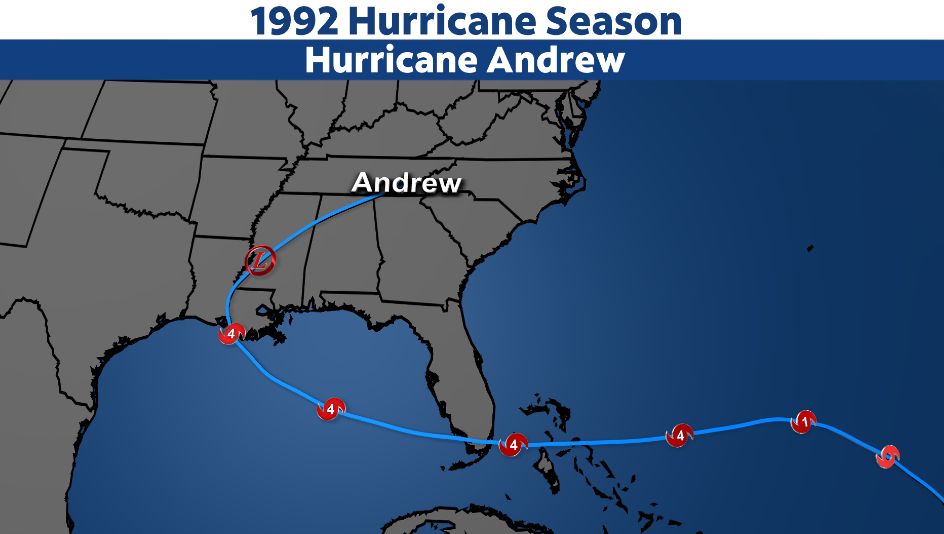 There were five other named storms in 1992 following Andrew, leading to a below-average season overall. Only one other storm made landfall in 1992, and that was Tropical Storm Danielle in Maryland.
Contrast 1992 with 2010. 2010 featured an extremely active tropical season, but you probably don't recall that year because there were no significant landfalls in the U.S.
There were a dozen hurricanes that year, with five of them being major hurricanes. Major hurricanes are considered those of Category 3 strength or higher.
None of these hurricanes made landfall in the U.S. during this active season, which would be considered "above average."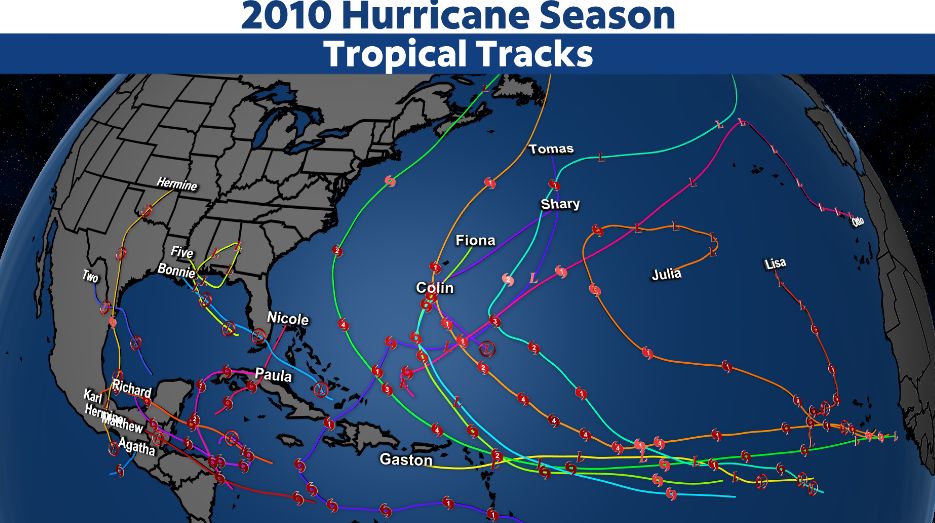 The bottom line is that while seasonal outlooks can be a window into what we may see in the Atlantic during hurricane season, they should also be taken with a grain of salt.
These seasonal hurricane outlooks do not forecast landfalls, they only predict the number of named storms the Atlantic Basin may witness in the coming year.
It only takes one bad hurricane or tropical storm to make it a devastating year for your neighborhood and the U.S.
If the forecast calls for an above average year of hurricanes or a below average year of hurricanes, it is always best to have your family and friends prepared for that one hurricane or tropical storm that affects your neighborhood.
Our team of meteorologists dives deep into the science of weather and breaks down timely weather data and information. To view more weather and climate stories, check out our weather blogs section.