TAMPA, Fl. - The city of Tampa will be represented on The Miss America stage this winter, as Leah Roddenberry competes for the crown.
A Tampa resident, Roddenberry was crowned Miss Florida 2021 this past weekend at the annual The Miss Florida Competition.
Roddenberry, 22, is a Brandenton native, and recent graduate of the University of Florida, where she majored in Family, Youth and Community Sciences. Her long list of extracurriculurs includes being on the UF dance team, a member of the Alpha Delta Pi Sorority, and a Rock the Vote Florida state ambassador.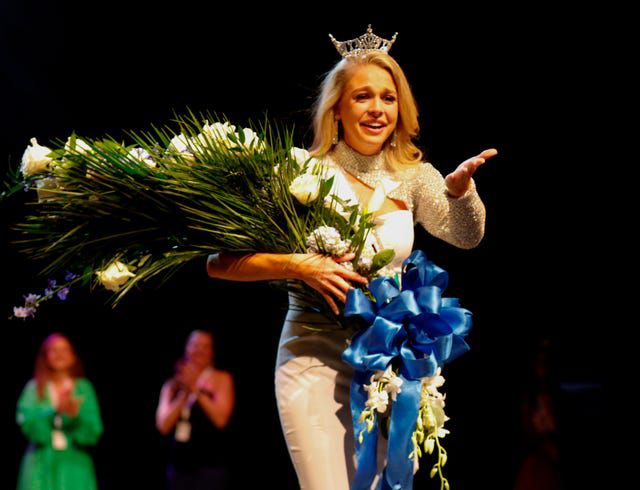 Leah Roddenberry - Source: Lakeland Ledger
Twenty-eight young women competed for the title, over two nights at the RP Funding Center's Youkey Theatre in Lakeland. Phases of competition included a private interview, on stage question, evening wear and talent. Each candidate also chose a social initiative to advocate for during their year of service.
"The Miss Florida Organization opens so many doors for us young ladies as well as opportunities to network within our state and build platforms to aid the organizations and communities we're passionate about" said Miss River City, Kylie Blakely.
Roddenberry's social initiative 'Be a LeadHER: Igniting the Spark Within' focuses on teaching young women the foundations of leadership and courage.
The Miss America Organization is one of the nation's largest providers of scholarship assistance to young women. Along with the title, Roddenberry also earned a $18,000 scholarship. The other finalists split the remaining $67,000 in scholarship money.
Among the finalists was also Miss St. Petersburg, ​Alana Sheuerer, who placed 3rd Runner-Up.
"I'm feeling extremely grateful and proud of how I represented St. Petersburg at Miss Florida. Placing 3rd Runner-Up was such a special feeling" said Sheuerer.
Roddenberry will travel to Uncasville, Connecticut this December to compete for the title of Miss America 2022. This will be the 100th Miss America competition.
For more information on the Miss Florida Organization click here.