TAMPA, Fla. — Tampa City Council member Lynn Hurtak on Wednesday addressed the FBI raid that took place at her home earlier this week.
"Based on the information we have, it appears that the search warrant executed at our home on Monday was solely related to my husband's work as a journalist," Hurtak said in a statement.
Hurtak's husband, Tim Burke, is the director of video at The Daily Beast.
According to Spectrum Bay News 9's partner newspaper the Tampa Bay Times, FBI agents executed the search warrant on Hurtak's home at 6 a.m. and left just before 4 p.m.
Agents took computers, phones and other equipment belonging to Burke.
Burke runs a media company called Burke Communications.
According to the Times, Burke said he was not certain why the agents came to his home but did say it was his name on the search warrant.
He declined to share the contents of the warrant.
Hurtak recently won the election for the City Council's District 3 seat, the same seat she had been appointed to last year.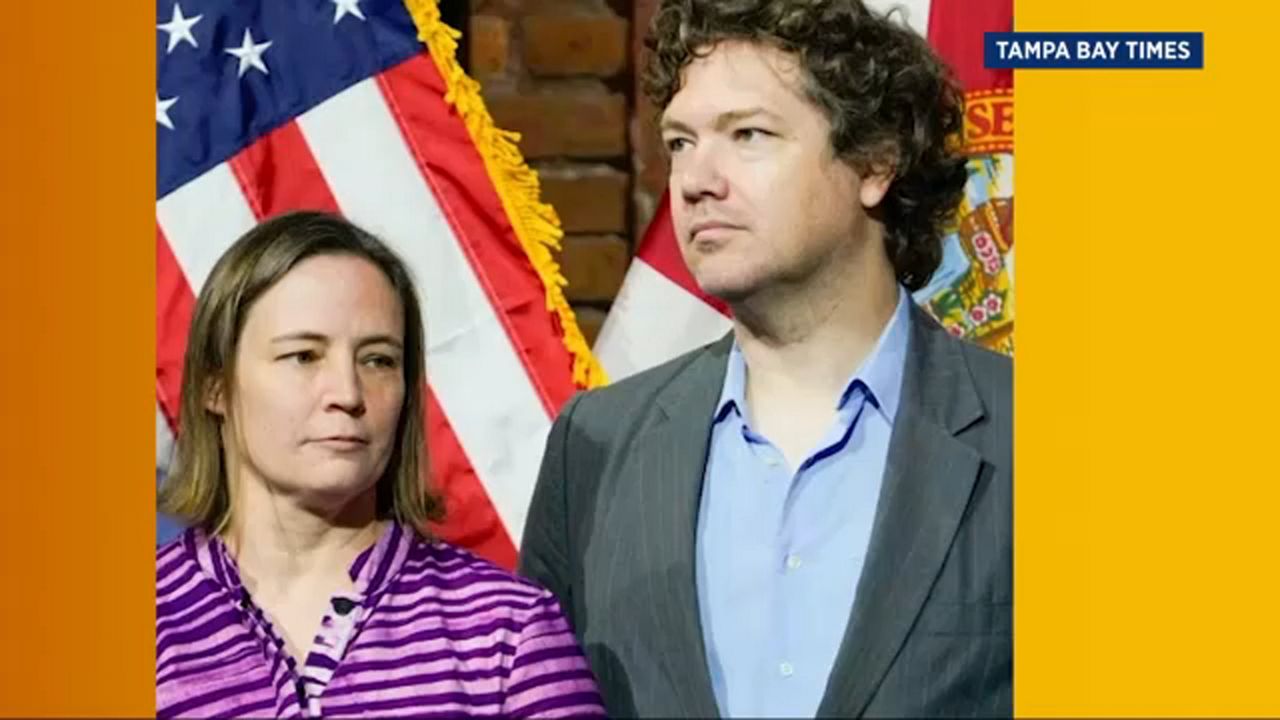 Tampa City Council member Lynn Hurtak and her husband, Tim Burke, pictured during an Oath of Office ceremony May 1. (Tampa Bay Times/Martha Asencio-Rhine)