The start of our hurricane season is under two months away. It's hard to believe the season is approaching so quickly, but now is a good time to review your hurricane plan.
There are many people moving to hurricane-prone locations, particularly from non-tropical locations where hurricane seasons are a new concept.
Here's what you should consider as we approach hurricane season:
Know your evacuation zone
Create an emergency supplies kit
Have a list of important documents and medications
Think about finances- have extra cash available in the event of power outages
Write your hurricane plan and review with the family
Review your insurance policies
Strengthen your home
Hurricane season runs from June 1 through November 30. Remember, storms can form during the "off season." It happened just last year when Tropical Storm Arthur and Tropical Storm Bertha during the month of May.
This year is likely to be busier than average, but remember, it takes only one storm to make a hurricane season bad for someone.
The names for the 2021 hurricane season are below.
Did your name make this list?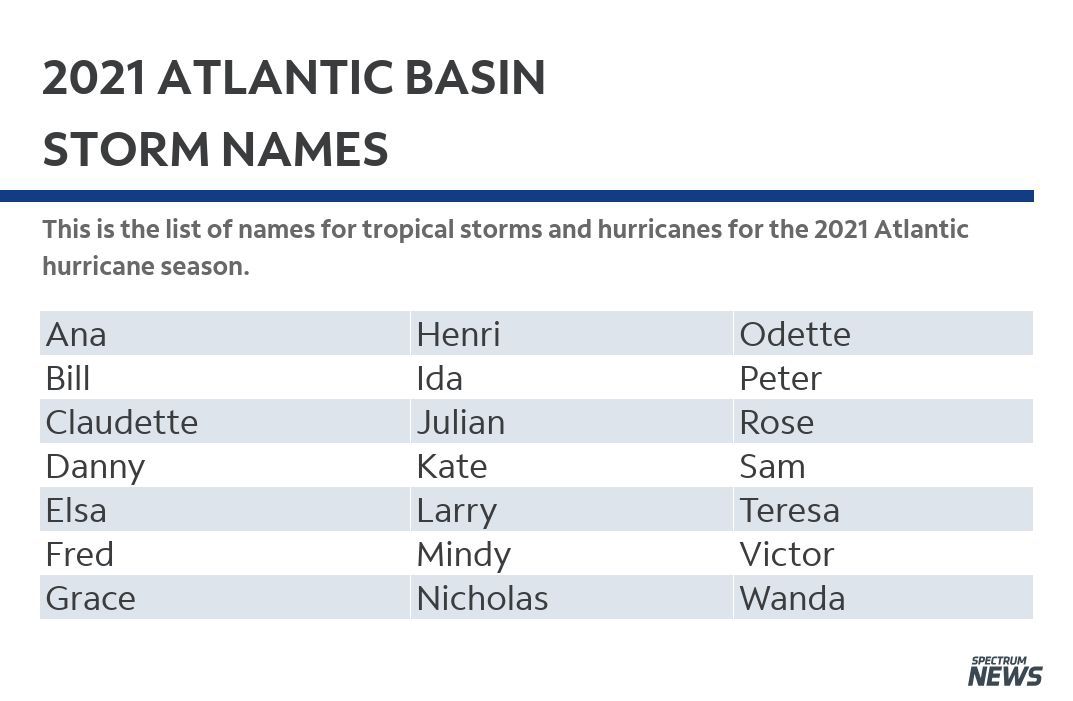 There are six lists of names for the Atlantic hurricane season that rotate out. This means this list was used six years ago in 2015 and will be used again in the year 2027.
The only names that don't recycle with the list in the future are those that become retired. This year, the names Elsa and Julian are new to this list after Tropical Storm Erika and Hurricane Joaquin were retired in 2015.
Tropical Storm Erika was a 50 mph tropical storm affecting the Antilles, especially Dominica. The flooding was the notable component of this storm after over 30 inches of rain fell. There were 31 fatalities from Tropical Storm Erika.
Hurricane Joaquin led to 34 deaths in 2015 after slamming into the Bahamas as a Category 4 hurricane.
The World Meteorological Organization is the agency responsible for retiring storm names and coming up with names for the season lists. New for this year is the naming convention of tropical cyclones after the original list of names is used up.
Historically, storms would be named after Greek letters, but that will not be the case moving forward.