Nicole made landfall in Florida as a Category 1 hurricane early Thursday, Nov. 10 on North Hutchinson Island. As it moved west across the Florida peninsula throughout Thursday, it brought heavy rainfall and strong winds across the entire state.
Around Tampa, rainfall totals added up through the day Thursday. While most areas received around 2 to 4 inches, we had some locally higher totals closer to 5 inches.
Wind gusts will be gradually tapering off through Thursday evening, but we saw some local gusts top out in excess of 60 mph as Nicole passed through.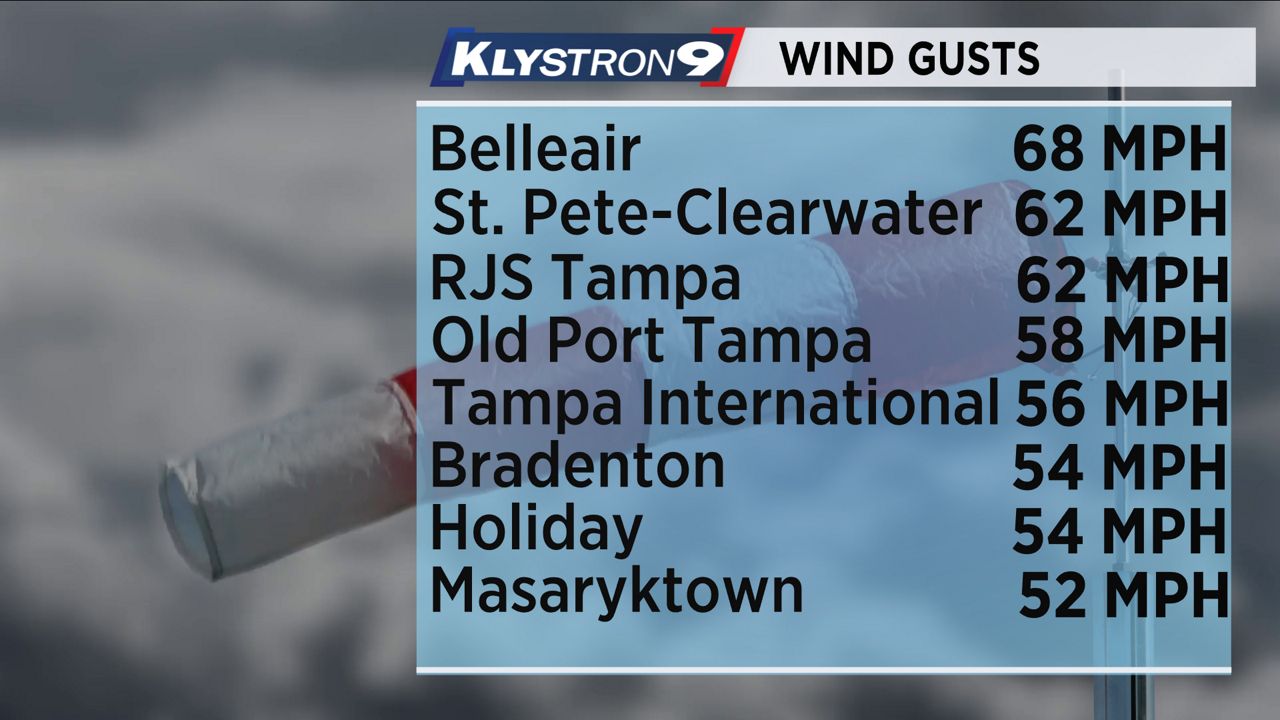 With the combination of strong winds and heavy rainfall, on top of the already saturated ground from Hurricane Ian in September, it led to some local storm damage.
Large trees were downed easily on Thursday as Nicole moved through Florida.
As Nicole pulls away, you can get live updates from around the Tampa area here. For the latest updates and weather alerts, you can download the Spectrum News App.